Special Exhibits
Building a Legacy: 150 Years of the California State Capitol

The Road Ahead: The Automobile's Impact on California

Out of the Vault: Treasures From Your California State Library

Called to Action - WW2

1915 Exposition

The Dust Bowl
Building a Legacy: 150 Years of the California State Capitol
Exhibit open at the Capitol starting May 20, 2019. You can view portions of the exhibit materials on our exhibit website
Building a Legacy: 150 Years of the California State Capitol
Exhibit open at the Capitol from March 17, 2018 through December 31, 2018. You can view portions of the exhibit materials on our exhibit website
The Road Ahead: The Automobile's Impact on California
Please visit our website dedicated to this Exhibit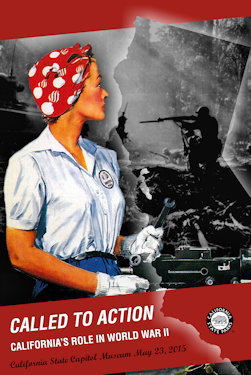 Past exhibit: California Invites the World: 1915 Panama Pacific International Exposition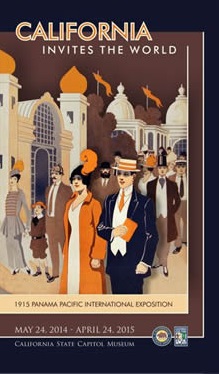 The late nineteenth and early twentieth centuries were the golden age for the great world's fair expositions. The 1915 Panama-Pacific International Exposition (PPIE) was no exception. Before there was Disneyland, there was an earlier "magic kingdom." The San Francisco exposition was known by many names: "The Dream City," "The City of Domes," and "The Jewel City." It celebrated not only the completion of the Panama Canal in 1914, but the rebirth of San Francisco after the devastating 1906 earthquake.
Between February 20 and December 4, 1915, over 19 million people flocked from all over the world to the marvels it contained. The 650-acre world's fair was constructed to stand for less than a year, and today, all that remains is the Palace of Fine Arts in the Marina District.
Visitors to the State Capitol Museum had the opportunity to view rarely displayed items from the fair that come from the special collections of the California State Library.
These included hundreds of never-before-seen photographs. A copy of a sculpture that graced the Exposition, Adolph Weinman's "Night Descending" will also be on display, courtesy of Hearst Castle. There was numerous charming and delightful pieces on loan from private collections as well. One of the three exhibit rooms at the State Capitol Museum featured seldom seen period films and photographic slide shows. For more information, call (916) 324-2088.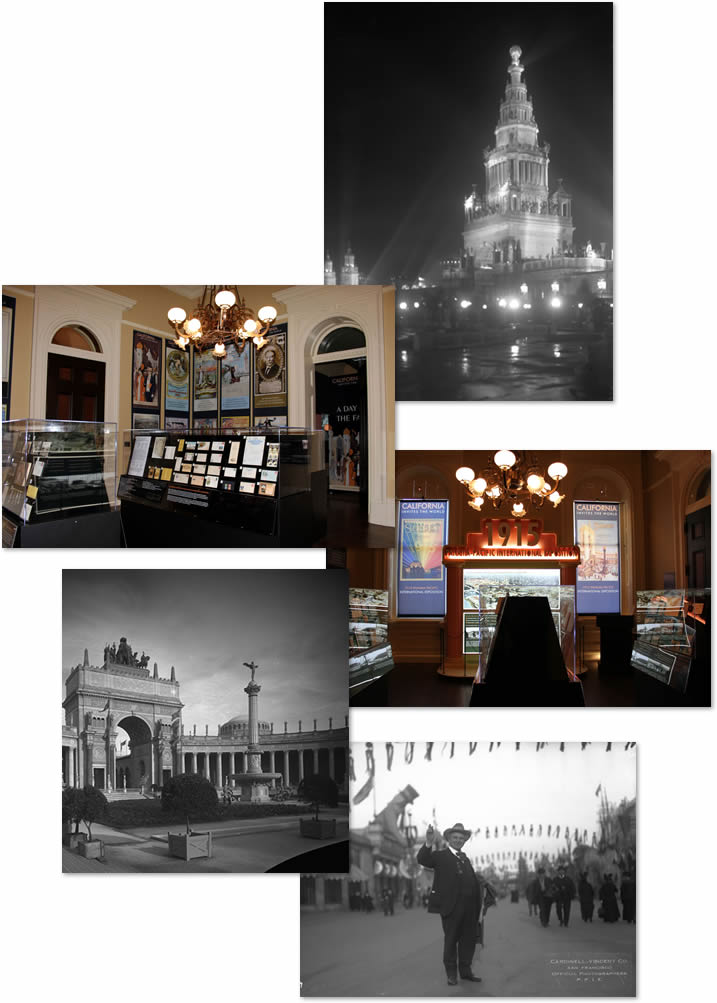 Past exhibit: The Dust Bowl, California, and the Politics of Hard Times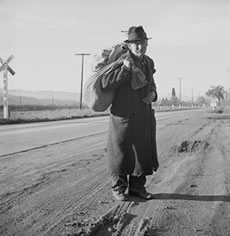 In the 1930s, a series of severe dust storms swept across the mid-west states of Oklahoma, Arkansas, Kansas, and Texas. The storms, years of drought, and the Great Depression devastated the lives of residents living in those Dust Bowl states. Three hundred thousand of the stricken people packed up their belongings and drove to California. "The Dust Bowl, California, and the Politics of Hard Times" was exhibited at The California State Capitol Museum on June 17, 2013, until May 15, 2014.
This exhibit examines the cultural, social, and political impact the Dust Bowl migrants had on California. The photographs of Dorothea Lange, songs and lyrics of Woody Guthrie, and storytelling genius of John Steinbeck bring the era and people to life with their dramatic and poignant styles. Two California governors and their administrations grappled with the influx of the hundreds of thousands who flooded the state throughout the 1930s. The great Dust Bowl migration transformed and reshaped California for years to come.