Finding a permanent home for the capital was crucial for Californians in order to solidify the state's stability in the nation. Over the past 150 years, both the location of the "seat of government" and the design of the structure were constantly in flux.
This exhibit opened March 20, 2019 and runs through March 2021.
A Presence of Great Leadership
Portraits of two of our nation's most respected leaders grace the Senate and Assembly Chambers. President George Washington's portrait resides in the Senate Chambers, while President Abraham Lincoln's portrait resides in the Assembly Chambers.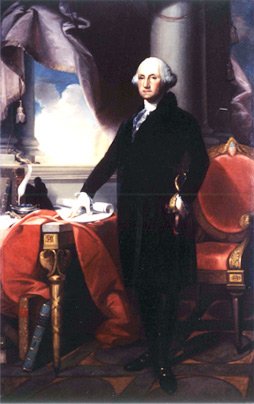 George Washington
This painting of George Washington that hangs above the dais in the Senate Chambers is a copy of the famous original by Gilbert Stuart and is attributed to Jane Stuart, his daughter. It is the oldest artifact in the Capitol. The painting was presented to the Senate in 1854. Legend has it that the painting was rescued from the Capitol's temporary home at the Sacramento County Courthouse during a great fire that year.
Abraham Lincoln
This portrait of Abraham Lincoln, painted by William Cogswell, overlooks the Assembly Chambers. Originally an 1855 portrait of John Sutter, painted by California's first portrait painter, William Smith Jewett, graced the chambers. It was replaced in 1909 by the portrait of President Lincoln, which remains there to this day.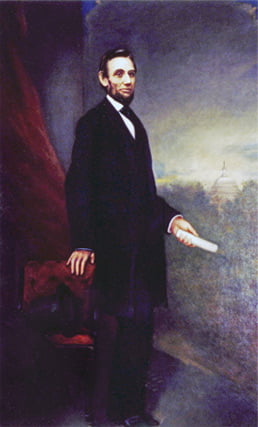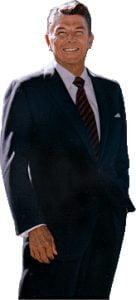 Tradition holds that each governor may select the artist to paint their portrait so the portrait reflects the individual governor's personality. However, along with that tradition are recommended criteria the artist should be willing to abide by. The overall effect or appearance of the portrait should be in harmony with the Capitol's dignified surroundings, and the physical size of the portrait, as well as the style of the frame, should be in keeping with its predecessors. The portrait is to be done with competence and sufficient artistic merit.
The tradition of commissioning California's gubernatorial portraits began in 1879, when the State Legislature selected artist William Cogswell to paint portraits of several former governors. In 1931, the practice was codified, as a section was added to the Government Code authorizing funds from the state budget be used to produce portraits for all governors. The code specifies that portraits be commissioned after governors retire from office, are oil-based, framed, and hung in appropriate spaces within the Capitol building.
These guidelines were not enough to prevent some gubernatorial portraits from causing a stir. In 1947, Governor C. C. Young broke with the custom of portraying a serious pose by having the artist, Hans Meyer Kasell, paint him outdoors and smiling. And in 1984, artist Don Bachardy departed from the established realistic style and painted Governor Edmund G. "Jerry" Brown, Jr., in a more abstract style.
Earlier governors are represented in portraits throughout the Capitol's hallways and museum rooms.
View the Governors' Portraits gallery at the CA State Library