Every December, enjoy the sights and sounds of the holiday during your trip to the Capitol! 
Admission is always FREE!
Get ready for some holiday fun on your next December visit to the California State Capitol!
To set a festive stage and spread holiday cheer, beautiful vintage decorations create a lovely backdrop for a variety of diverse and amazing live holiday musical performances in the Capitol Rotunda each day.
Visitors will enjoy live musical entertainment that have included musicians such as the Camellia Flute Choir, Sacramento Youth Symphony ensembles, Caltrans and CalPERS choruses, world and baroque music, bell-ringers, harps, accordions, Broadway-style song and dance, Argentine tango, talented school choirs, and much more.
This special holiday experience is made possible by the State Capitol Museum and California State Parks in association with the California State Legislature Joint Rules Committee, the Governor's Office, and the Department of General Services who have worked collaboratively to preserve holiday traditions inside the Capitol.
If you are an artist interesting in performing at the Capitol Holiday Music Program, contact the Tour Office at (916) 324-0333.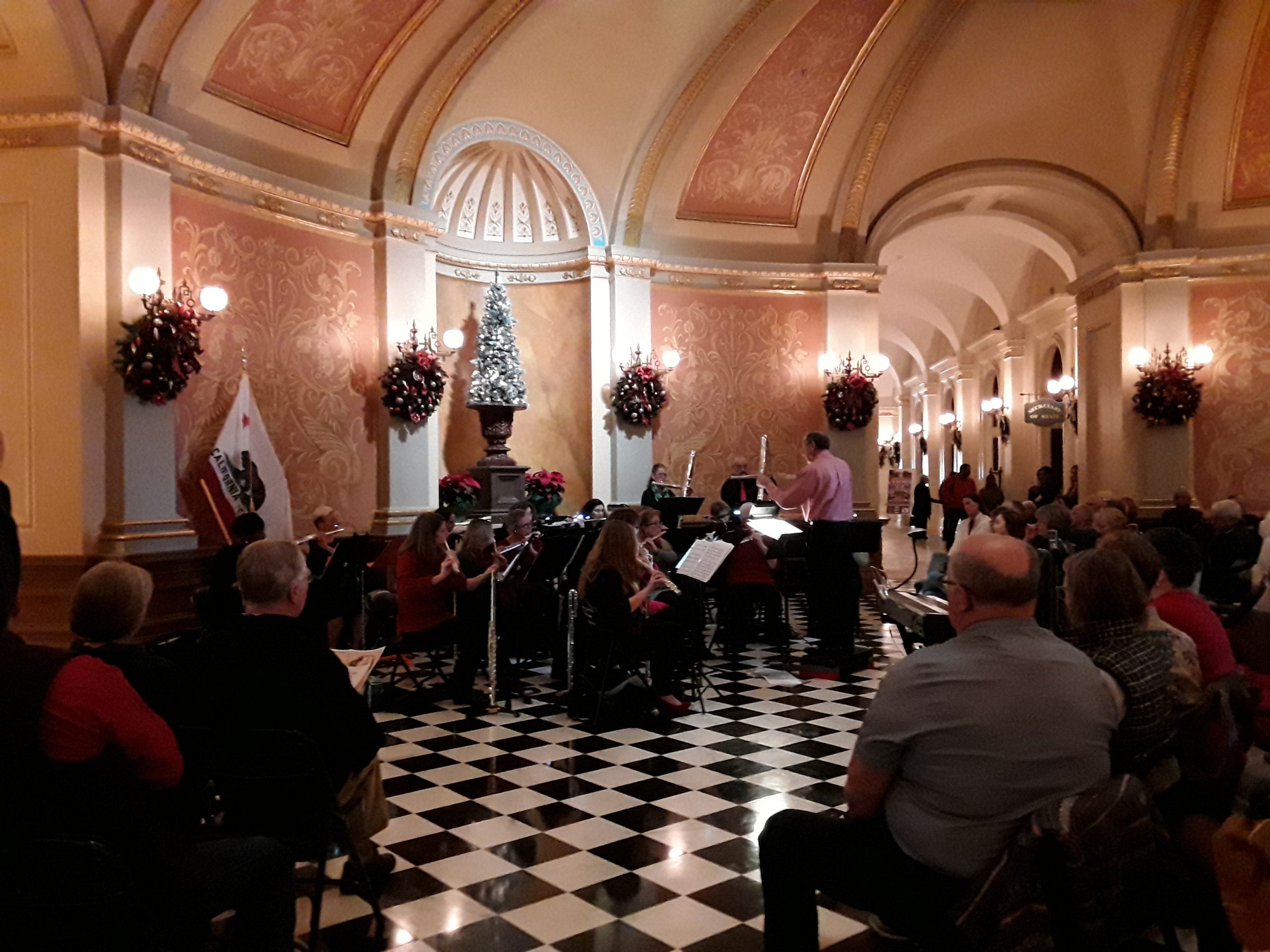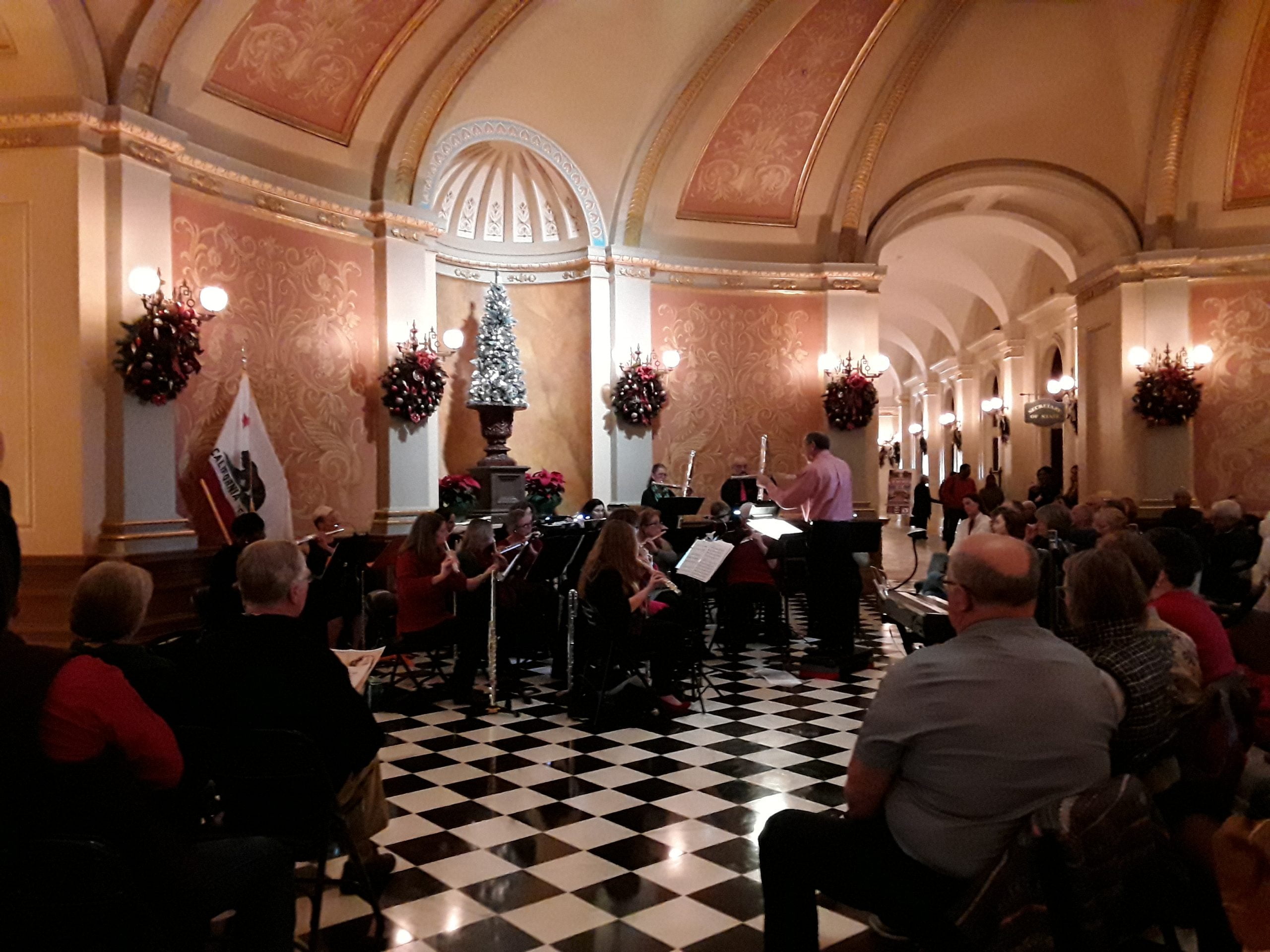 2021 Schedule
Due to safety restrictions inside the State Capitol, the Holiday Music Program was outside this year on the West Steps, with several groups participating. Please call 916-324-0333 for the latest updates. Note: The State Capitol Building is open to the public M-F 8:00-6:00. It is closed on weekends
There are no more scheduled performances for the 2021 year. Thank you to everyone who participated!