Directions & Parking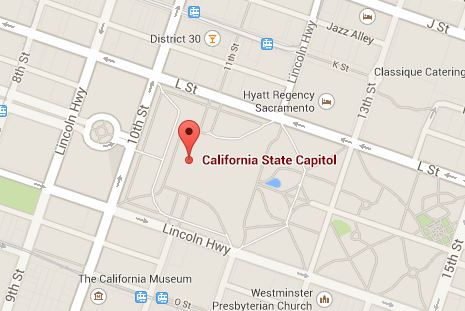 The center of California's government is located in downtown Sacramento, close to several freeways and within walking distance of many hotels and restaurants. The streets in downtown Sacramento are numerical from west to east and alphabetical north to south. Street parking and parking garages are located throughout Sacramento. The Capitol reserves parking directly in front of the Capitol on 10th Street between L and N streets for bus use.
The physical address for the State Capitol is 1315 10th Street, Sacramento, California 95814.